Grow your wholesale business with
an all-in-one solution
No commissions, no hidden fees!
Create your branded wholesale portal in minutes!
Save countless hours on boring data entry and start increasing your sales!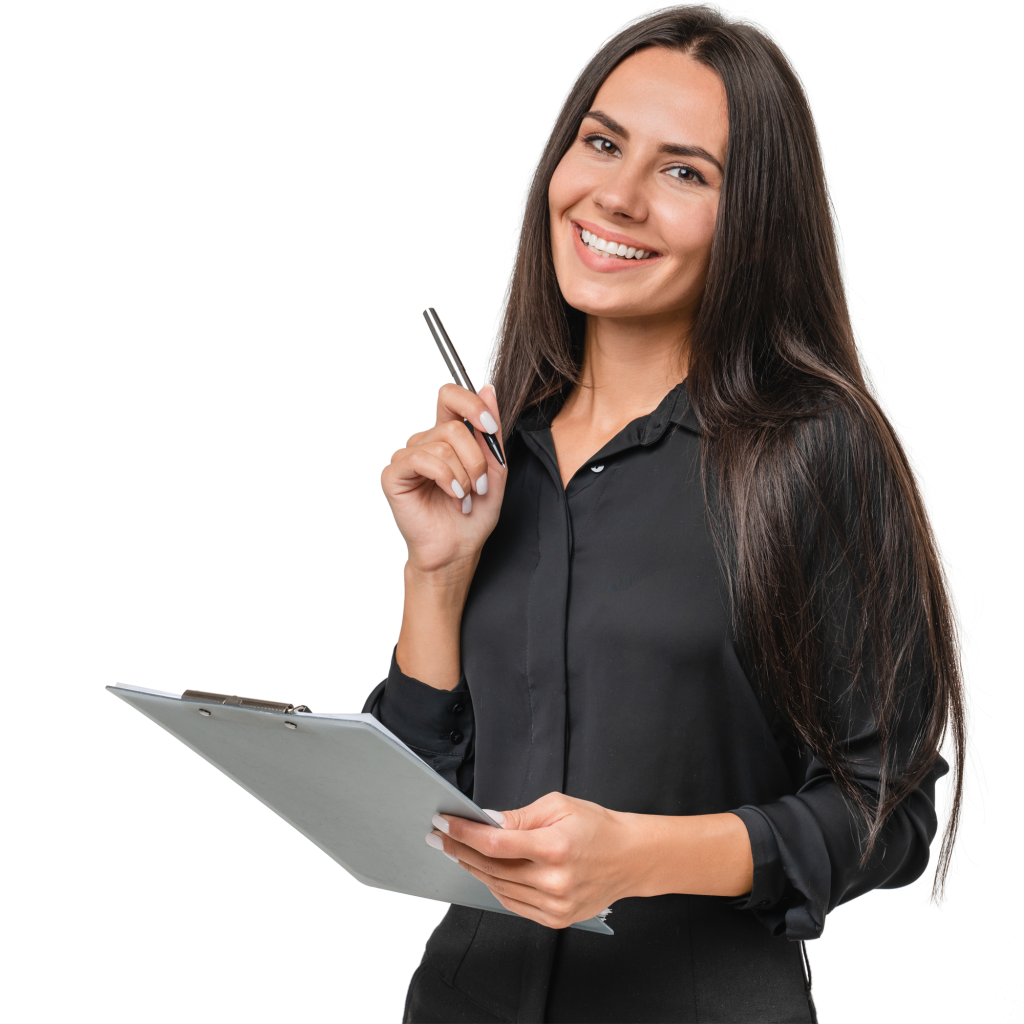 Add a wholesale portal to
your E-commerce store
B2B buyers now expect the same level of service as their B2C counterparts. B2B buyers today are armed with information and don't need to speak to a representative before purchasing. They prefer simple onboarding and ordering experiences; it's why GlobeTrader offers a 24/7 customer account portal.

GlobeTrader makes it easy to launch your online wholesale portal. Just place a link on your website, and the portal is ready! We offer customization options to make your portal fit in seamlessly with your company's branding.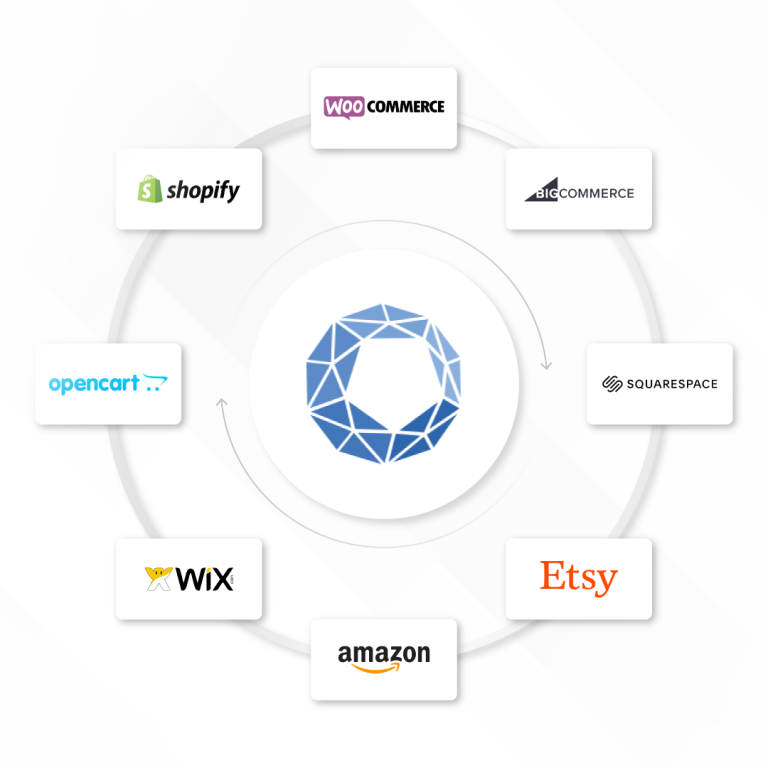 Elevate Your Wholesale Business with Our Powerful Solutions
Trusted by Hundreds of Buyers & Sellers Worldwide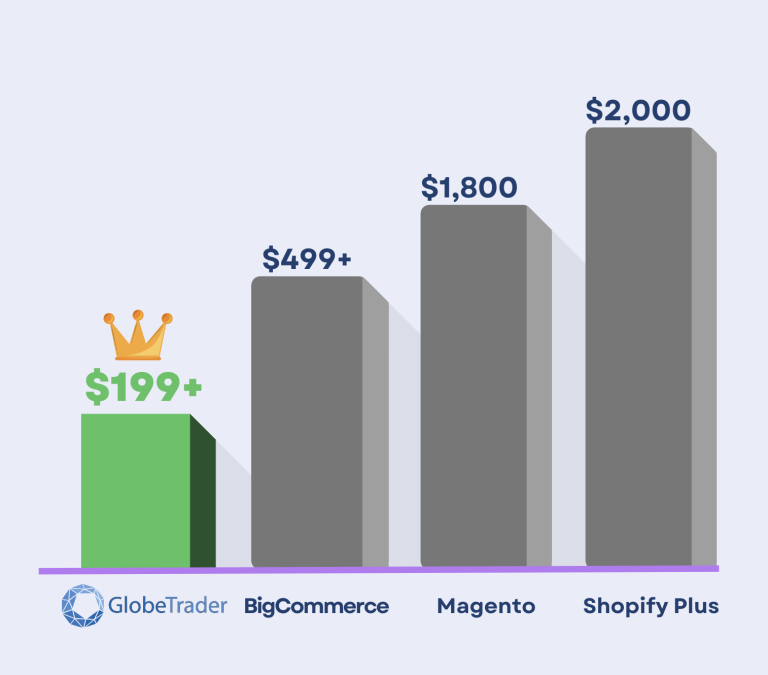 GlobeTrader offers an affordable and easy-to-use portal for starting your B2B wholesale store, with pricing that beats the big names in e-commerce.
Take A Look At What
GlobeTrader Looks Like
Out of the box, Globetrader includes everything you need to start selling wholesale: no coding required. Create your online store, add products and start selling in minutes!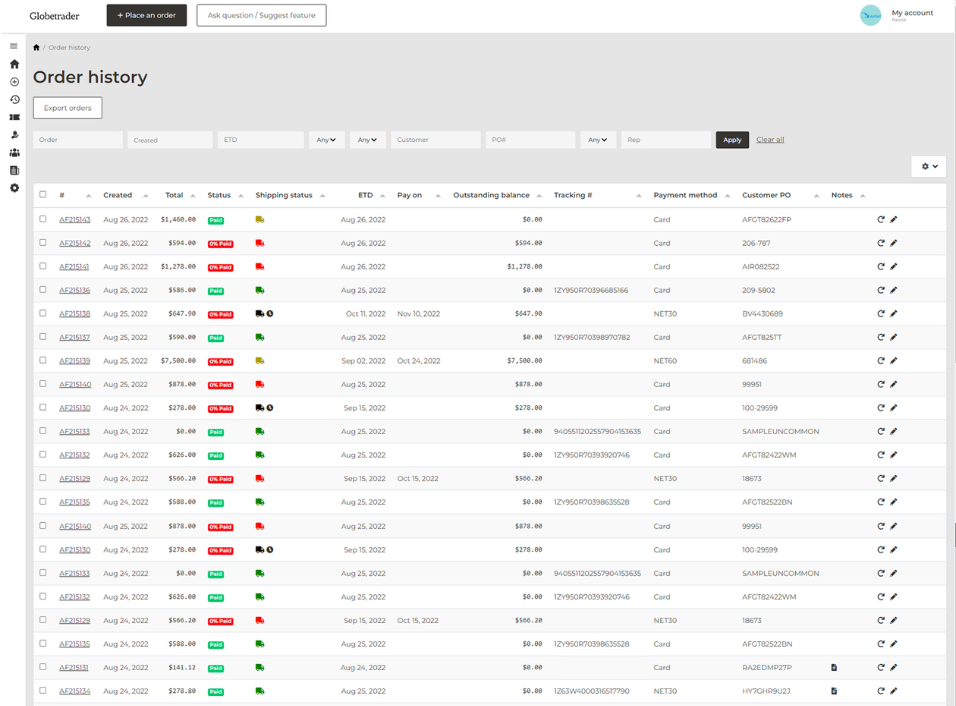 How AirFort Reduced Costs and Increased Wholesale Orders by 400% with GlobeTrader
Airfort was struggling with cobbling together multiple online platforms to help with wholesale orders. (Shopify Plus, CIN7, Webgility, Now Commerce, Cart Rover). Too expensive and too complicated.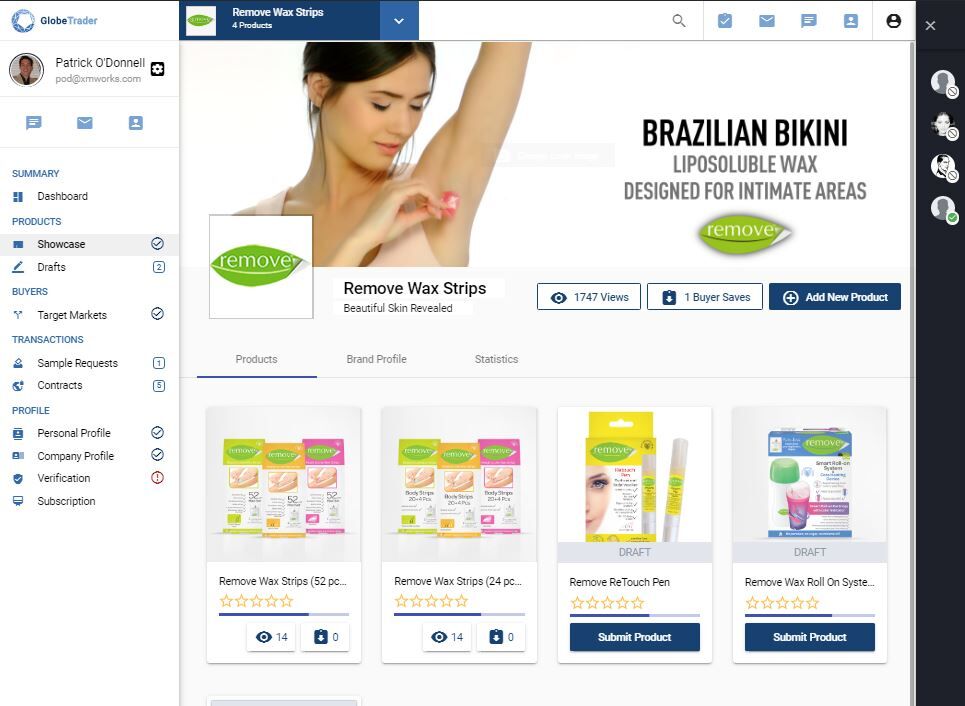 Better Business
with GlobeTrader
Enable GlobeTrader wholesale portal by linking it to your current Shopify, Magento, or Bigcommerce store. Create your B2B wholesale portal account, add products, add your portal link to your current online shop, and start selling.
Looking to sell Wholesale on your eCommerce store?
Get Started
Frequently Asked Questions
How much does GlobeTrader.com cost?
GlobeTrader.com starts at $99 per month depending on the plan and number of users. There are plans for Retailers (FREE), Sales Reps (Starting at $99/mo.), and Product Owners/Brands (Starting at $199/mo.) Plans go up from there based on the chosen plan and team size. If you have over 20 users, you can request a quote.
Which pricing plan is right for me?
We understand that each company is unique, requiring specific features to support its workflow and projects. Above you can see the features included in the different plans and try to match them to your needs. If you need help in choosing the right plan, please feel free to connect with our sales team.
What if I change my mind?
If you've paid for a yearly subscription in the last 30-days, and need to cancel your account, you are entitled to a prorated refund. We will automatically refund you the remaining balance from your original purchase. Simply cancel the account from the Admin section and your account will be automatically refunded. If you have any questions, you can always reach out to support@globetrader.com.com
How do I manage my billing?
If you are an admin of your account, you can access your purchase history, invoices, payment details, plan type, and more.
Can I change my plan?
You can make changes to your plan at any time by changing your plan type and adding or removing users (Note that post the refund period, we offer no refunds for downgrades). To change your plan, simply go into the Admin section and click on the Billing option. From there, click on 'change subscription', pick the desired plan, and enjoy!
How far back can historical data be downloaded during the initial setup?
During the initial setup, you'll be asked to enter your own data. Historical orders and data from your sales history can be uploaded by Globetrader.com upon special request and quoted specifically for your project. Each provider has its own limit for how much it will make available for download so we must review on a case-by-case basis. Please contact our sales team for more details if you wish to upload historical data.
How secure is GlobeTrader.com?
The security of our customer's data is our top priority. GlobeTrader.com is built with strict security requirements and protocols to secure your data, such as ISO/IEC 27001 and ISO/IEC 27018, and undergoes annual security audits and assessments. We use high physical, procedural, and technical security measures to preserve the integrity and security of your data, as well as adhering to the strictest data protection laws.
What payment methods do you accept?
While we do not accept debit cards, we do accept the following payment methods: All major credit cards - Visa, Master Card, American Express, Discover & Diners Club. You can also purchase your GlobeTrader.com subscription with PayPal. (Note this may be subject to change depending on your location.) Feel free to reach out to support@GlobeTrader.com for more information.