Trusted by Hundreds of Buyers & Sellers Worldwide Everything you need to
increase your sales
GlobeTrader is the leading buyer discovery platform for new and innovative consumer products. We simplify the wholesale process for everyone involved while also leveraging our global network of contacts.
Wholesale buyers discovering new products
New product connections with buyers
B2B Ordering Portal To Your Website In Minutes
Set Up Your B2B Wholesale Portal in 10 Minutes Or Less
With GlobeTrader, all you have to do is place a link on your website, and your wholesale order portal is ready to go. If you desire further customization, you can make the portal look like your website, leading to a seamless buyer experience.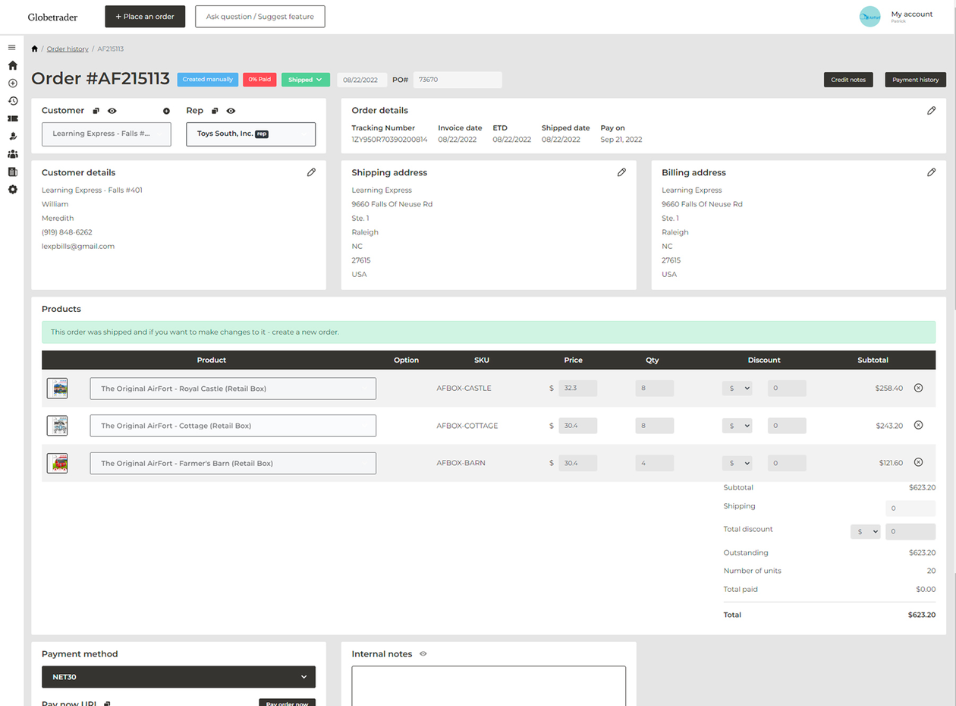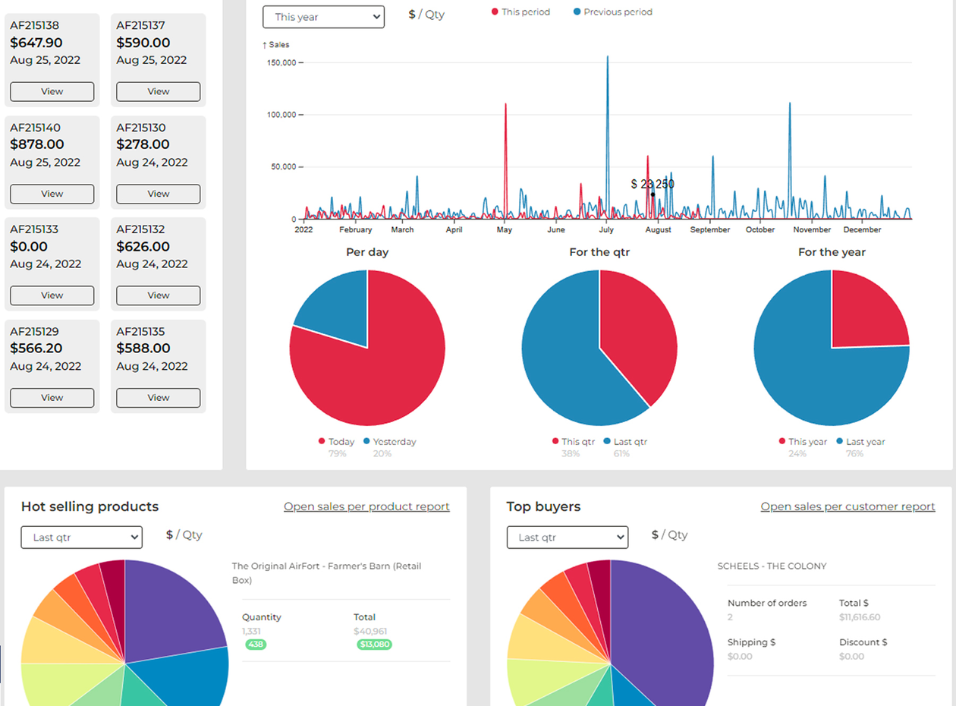 Unsurpassed Reporting And Analytics
Fully customizable reports based on anything we track
See who's ordering your products and how often with our easy-to-use interface. And that's just the start; here are some additional metrics you can track:
Bestsellers

Overall sales

Commission reports

Product by product segmentation

And More!
Automations that help you manage your business more effectively
Set up automated communications with your buyers triggered to specific timetables and occurrences. Now you don't have to worry about going through your records and identifying good candidates for every email and can track who is and isn't responsive to the messages you send.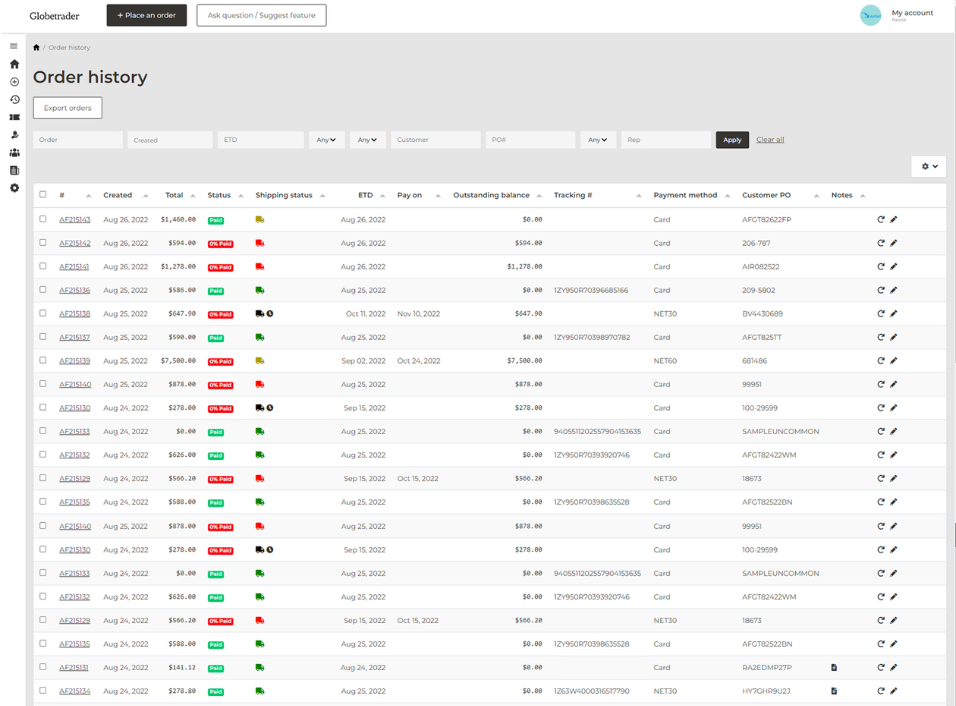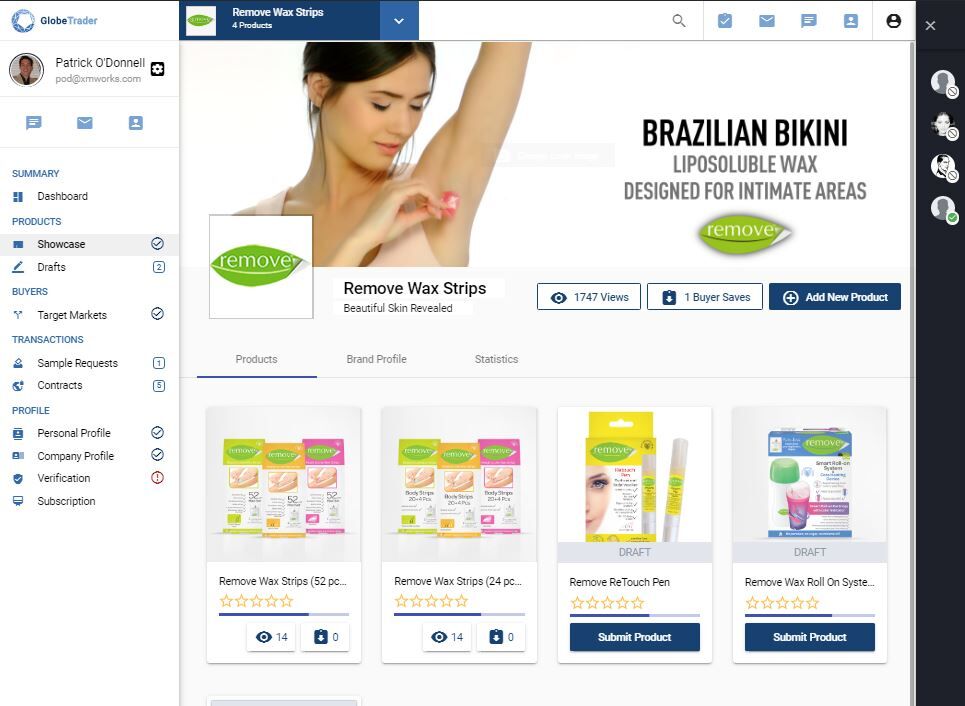 Find Buyers For Your Products
Get Your Product Out There
Take advantage of GlobeTrader's platform to put your products in front of the right people.
All transactions are done within the GlobeTrader platform and involve the minimum possible steps.
Customer Relationship Management (CRM)
Keep records of your complete transaction history with each buyer and set up automated reminders.
Setting up an account with GlobeTrader is quick, and easy.
Upload Your Products and Create Your Order Portal
Upload your products in the GlobeTrader system and make a custom order portal that looks like your website.
Buyers will place orders through your order portal using GlobeTrader's simplified interface and you fulfill them. It's that easy!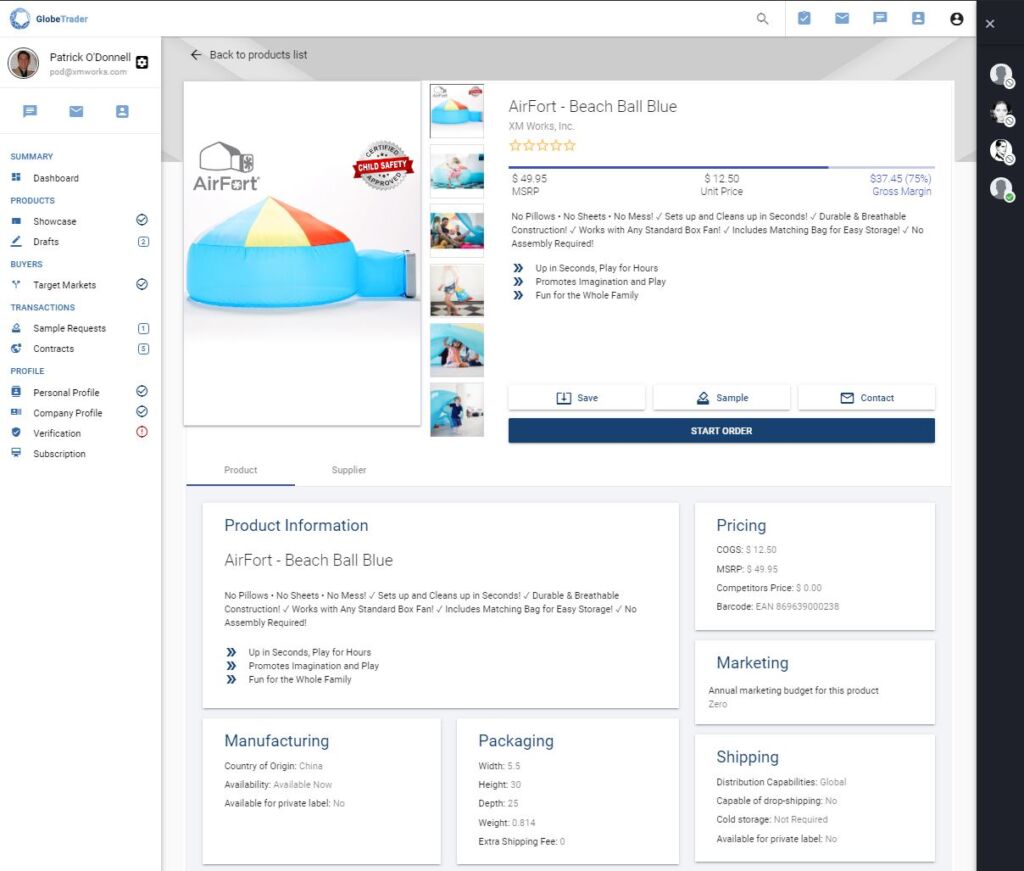 Global Reach, Local Focus
GlobeTrader simplifies the wholesale process for everyone involved while also leveraging our global network of contacts.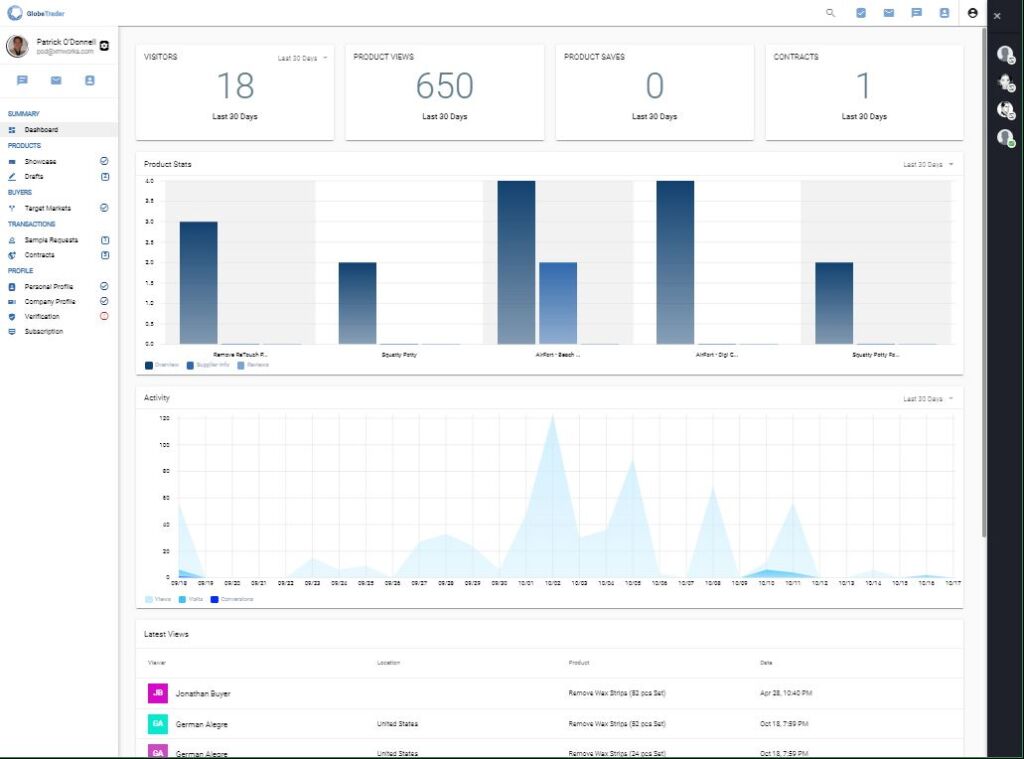 International Sales Made Easy
Unlimited Opportunity
Now is the time to get your brand out there to thousands ofSelect the type of buyer you're looking for by category, location, and company profile. Only the buyers you want to see your brand!
State-of-the-Art Platform
The highest level of encryption possible on the web and hosted on the rock solid Azure Enterprise Platform by Microsoft.
Immutable Blockchain Technology
GlobeTrader uses the latest software technologies available to create a safe and secure environment for your products and communications.
Seamless Wholesale Order Management
Is At Your Fingertips Now